Program of Study
The Michigan Law SJD is designed to be completed in six years or less. Students spend the first year in residence as full time students in Ann Arbor.
During this year, they attend a weekly colloquium of Michigan International and Comparative Law Research Scholars and fellow Michigan Law SJD students, present their works-in-progress at the colloquium, and work diligently on their dissertations. They may also sit in on Michigan Law classes, attend panels and workshops, and otherwise take part in the vibrant life of the Law School.
At the end of the first year, students are expected to pass to candidacy. Once SJD students become SJD candidates, they have five more years to complete the degree. SJD candidates may continue their work in residence in Ann Arbor or they may go elsewhere in the world, at their discretion.
The Michigan Law SJD is conferred after candidates pass an oral exam and their dissertation committee certifies the written work is of publishable quality. A dissertation is deemed to be of publishable quality if it demonstrates independent research in law, is an original and substantial contribution to scholarship in the field, and is a full-length, book-style monograph or its equivalent in articles.
The Dissertation Committee
SJD students are admitted with their SJD dissertation chair named in the offer letter. Soon after matriculating, students work with their dissertation chair to select two other professors as members of the dissertation committee. While the chair must be a tenured Michigan Law professor and another committee member must be either a tenured or tenure-track Michigan Law professor, the third member of the committee can be a tenured or tenure-track professor from any of the following:
The University of Michigan Law School
Any other law school, foreign or domestic
Any non-law department at any college or university, foreign or domestic, as long as the professor has a PhD or professional equivalent
The dissertation committee will be responsible for advising the student for the duration of the degree, assessing the student's work, approving advancement through the program, and certifying conferral of the degree. 
Supplemental Opportunities
Michigan Law SJD students have numerous resources at their disposal. Some will participate in the Student Scholarship Workshop (LAW 860), some will join the University's Graduate Teacher Certificate Program offered by the Center for Research on Learning and Teaching, some will become editors on our student journals, some will co-teach or guest lecture in Michigan Law classes, and all will contribute to the Michigan Law Junior Scholars Conference. Additionally, a few SJD candidates are hired in various leadership positions for the program.
U-M Graduate Teacher Certificate Program
Cost
SJD students in their first year of the program may be eligible to receive a Michigan International and Comparative Law Scholarship to cover the cost of some or all of the tuition. Once students achieve candidacy, no further tuition is due.
SJD students and candidates in residence at the University are eligible for additional Michigan CICL Scholarship funding to assist with living expenses. This money is limited and distributed on a competitive basis, with preference given to first-year students. Therefore, we encourage participants to simultaneously seek external funding.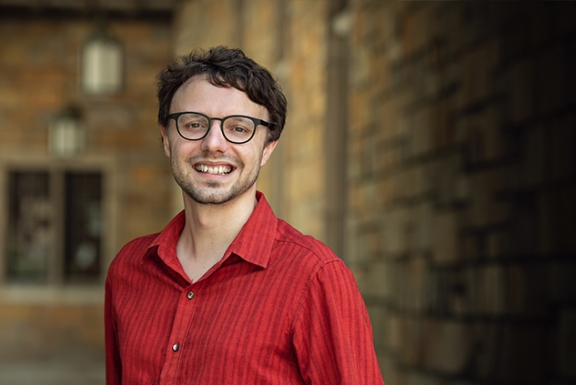 SJD students are integrated in the research and faculty life of the school and benefit from dedicated events as well as academic job market workshops.