Apply Now for Michigan Law's LLM Program
The Michigan LLM is offered only as a full-time program and all students begin together in August. LLM students are permitted to enroll in most JD courses, including several clinics. In fact, we reserve seats in many fall semester courses to ensure places are actually available by the time you enroll. We offer only two courses that are exclusive to LLM students (a constitutional law course and a research and writing course). Both courses are optional, though generally recommended.
Program of Study
The Michigan Law LLM program began more than 130 years ago and continues to flourish today. Unique among its peers, our program stands out for many reasons:

Flexible Curriculum
Our flexible curriculum lets students select from nearly all our JD courses to design their own focus and experience. It lets students earn independent research credit while working directly with world-renowned law school professors. And our interdisciplinary approach encourages students to take courses toward their LLM degree in any of the University of Michigan's other top-ranked schools and colleges.

Study with Outstanding JDs
Students study and attend class with our 900 JD students who come from nearly every U.S. state and more than 15 foreign countries. Our highly selective admissions standards enroll JD students with a median LSAT score in the top 3 percent of test takers.

Small Cohort
With only a few dozen participants, our LLM students know their fellow classmates well, have close contact with professors, enjoy individual attention from staff, and integrate well into the institution. Because each LLM student is carefully selected, the class is extremely bright, inquisitive, and diverse. And because of this class size and quality, LLM students are permitted to take advantage of many fully-funded Michigan Law opportunities. Here are some recent examples: 
Three days in Washington, DC, as a Salzburg-Cutler Global Fellow
One week in Vienna, Austria, on the Vis Moot Court team
10 Days in India with our Law and Economic Development in India class
Two weeks in Geneva as a UNHR-Geneva intern
One summer in London at the AIRE Centre
One summer as a Law and Development Fellow in Namibia
One summer as a Refugee and Asylum Law Fellow in Washington, DC
One summer at the University of Michigan Law School Innocence Clinic
One summer in Geneva at the UN International Law Commission
10 months as a clerk at the International Court of Justice in the Hague

Learn from the Best
With an interdisciplinary mindset and a genuine love of teaching, our professors are truly outstanding in their fields. Held in high regard by their peers and published in the most prestigious journals, they cover a wide variety of domestic, international, and comparative law areas. Many have lived, studied, or worked outside the U.S. and they are fluent in more than a dozen languages.

A Gateway to Further Study
Top-achieving students may apply to transfer into our JD program or continue on to our SJD program.

Alumni Network
Graduates join the ranks of more than 22,000 Michigan Law alumni around the globe, becoming lifelong members of the Michigan family.

U.S. Culture
Students dive deeply into American culture by living in the country's heartland, likely a once-in-a-lifetime experience. A major U.S. airport with domestic and international non-stop flights is just 30 minutes away.

Life in Ann Arbor
Students revel in Ann Arbor, one of America's best college towns, by dining at some of the more than 1,000 restaurants the city has to offer, learning to cheer for a college football team that plays in the third largest stadium in the world, exploring the nearby Detroit metro area as it experiences a rebirth, wandering the weekly farmers market that abounds with fresh produce, engaging with the many passionate student groups that only a large university can provide, and soaking up the arts and culture scene in one of the most vibrant and intellectually curious environments in the nation. 
Options for outdoor activity are numerous with more than 100 municipal parks for walking, hiking, cross-country skiing, and biking, the Arboretum for picnicking among the peonies, the Huron River for kayaking and tubing, and the Great Lakes for swimming and boating.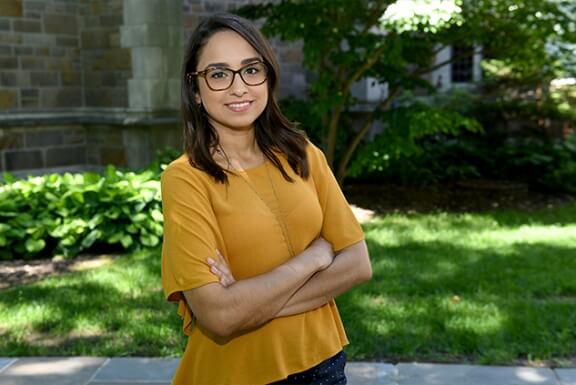 The amount we learn in the classrooms is enormous, but the personal connections we build are also crucial in expanding our horizons.
LLM Degree Requirements
Earn at least 24 credits. At least 18 of these credits must be earned in Michigan Law School courses.
 
Satisfy the constitutional law requirement. Successfully pass either Introduction to Constitutional Law and American Legal Process (Law 631, for LLM students only) or Introduction to Constitutional Law (Law 540, the JD required course).

Law 631   Law 540
 
Satisfy the research requirement. Successfully complete a qualifying seminar or course (those with footnote 4 or 46) or earn two credits of Independent Research (Law 900).  

Law 900
We encourage students not only to consider courses in their area of legal interest, but also to take courses that expand the way they think about the law and legal problems. Students should learn to be nimble in applying methods of legal analysis to the many new areas of law they will inevitably confront after graduation
Students should also consider the professor teaching the course. Many students select classes for the opportunity to engage with specific professors, not only for the course topic, but for the quality of their minds and the excitement of their intellectual approach to legal studies.