Two Michigan Law students and one recent alumna have been recognized for their dedication to the public interest by Equal Justice Works, a nonprofit organization that connects law students with public interest opportunities throughout the country. Anna Hall, '19, has been awarded a prestigious two-year Fellowship, while rising 2L Mitchell Forbes has been selected as a student fellow in the Rural Summer Legal Corps program. In addition, Susan Fleurant, a dual JD/MPH student, has been awarded the Midwest Regional Public Interest Award.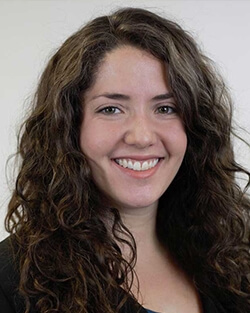 Anna Hall, '19, has received a 2021 Equal Justice Works Fellowship, a program that allows participants to design unique fellowships in partnership with a legal service organization. Hall will join The Legal Rights Center in Minneapolis in September, where she will represent criminal defendants and undertake a bail reform project. "Minnesota has some pretty serious racial and economic disparities when it comes to pretrial incarceration. Simultaneously, there's a lot of interest in working on bail reform issues in the state, but there's not really comprehensive data on what is going on in the bail system," said Hall. "My project aims to collect that data in order to provide advocates with information about what exactly is going on, and how we might think about changing the way bail is being used in Minnesota."
Hall is currently finishing a clerkship with Judge Paul L. Friedman of the District Court for the District of Columbia, but she looks forward to working directly with clients, and sees herself involved in criminal justice work throughout her career. "I think systemic work is really important and that broad, overarching litigation matters, but I think it should also be rooted in and connected to the communities it's supposed to serve. And direct service programs are one of the best ways to connect with those communities," she said.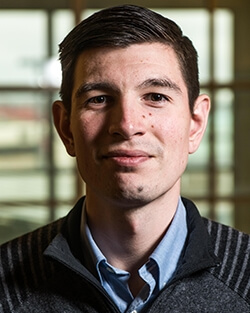 Rising 2L Mitchell Forbes was selected as a student fellow for Equal Justice Works' Rural Summer Legal Corps program, one of 35 current law students chosen from a pool of 460 applications. Forbes, who is originally from a small town in rural Alaska, has spent the summer working on direct services and advocacy projects with the Alaska Legal Services Corporation. He has also focused on helping the organization improve its outreach and community education by developing content for its websites, mobile app, and pro bono training program. 
Even though he has been working remotely in Ann Arbor due to COVID restrictions, Forbes was able to visit Alaska in July. As for the future, he plans to pursue his interest in federal tribal law, and anticipates working in his home state. "My work this summer is the first legal job that I've had, and the most exciting thing is to take what I've started to learn here at Michigan and be able to directly apply it. It's already been a really nice reminder of what the ultimate goal of law school is: to be able to apply my legal education to help others," said Forbes.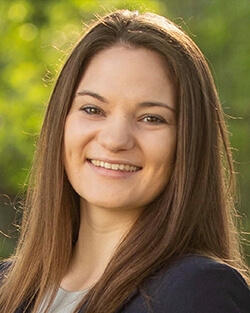 Dual JD/MPH student Susan Fleurant was awarded Equal Justice Works' Midwest Regional Public Interest Award in May. She is entering the fourth year of her hybrid program at the Law School and U-M's School of Public Health, and the award recognizes her commitment to public interest law through work at various nonprofit organizations, including the Minnesota Disability Law Center and the medical-legal partnership program at Legal Services of South Central Michigan. "I'm pursuing dual degrees in law and public health largely in part because my brother has disabilities and receives Medicaid home and community-based services. I'm dedicating my legal and graduate education to advancing the rights of people with disabilities, particularly around access to healthcare and other long term services and supports," said Fleurant. She has spent the summer as an intern with the AARP Foundation's litigation team, working on projects that aim to protect the rights of older adults and people with disabilities.