Black people in the United States are seven times more likely than white people to be falsely convicted of serious crimes, more likely to be the targets of police misconduct, and spend longer in prison before being exonerated, according to a report released today by the National Registry of Exonerations. Black people represent 13.6 percent of the population but account for 53 percent of 3,200 exonerations in the registry as of August 8, 2022. (National criminal justice statistics are not complete or accurate enough to permit systematic comparisons of Latinos, Asian-Americans, Indigenous people, and others.)
The study, which analyzes exonerations for murder, sexual assault, and drug crimes since 1989, shows alarming racial disparities, especially for drug crime exonerations.
Disparity is greatest in drug cases, which include 250+ frame-ups
Sixty-nine percent of drug crime exonerees are Black, and 16 percent are white, even though Black and white people use illegal drugs at similar rates. That means innocent Black people are about 19 times more likely to be wrongfully convicted of drug crimes than innocent white people. Many are stopped and searched because of racial profiling, which then leads to wrongful drug convictions. Worse, many other Black people are deliberately framed by police officers who plant drugs on them or lie about drug crimes that never happened.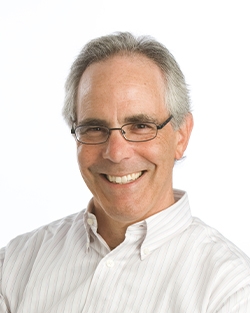 "Of the many costs that the War on Drugs inflicts on the Black community, the practice of deliberately charging innocent defendants with fabricated crimes may be the most shameful," said Samuel Gross, lead author of Race and Wrongful Convictions 2022 and senior editor of the National Registry of Exonerations. Gross, who is the Thomas and Mabel Long Professor of Law Emeritus at Michigan Law, co-founded the registry in 2012.
The registry now includes more than 250 innocent defendants who were framed by police for fabricated drugs crimes. More are being added regularly. The report also describes 17 large "group exonerations" that contain thousands of defendants—overwhelmingly Black or Latino/Hispanic—who were wrongfully convicted of drug crimes because of systematic misconduct by police in Chicago, Cleveland, Los Angeles, New York, Philadelphia, and elsewhere. (See Table 2 at p. 39.) The registry is in the process of adding more such groups.
Murder convictions and police misconduct also higher for Black defendants
The data further show that innocent Black people are about seven-and-a-half times more likely to be convicted of murder than innocent white people. The convictions that led to murder exonerations of Black defendants were almost 50 percent more likely to include misconduct by police officers than murder exonerations of white defendants.
The number of murder exonerations is increasing, and many of the recent exonerees are Black murder defendants who spent 20, 30, or 40 years in prison for crimes they did not commit. Most of these long-serving Black murder defendants were exonerated by a handful of big city prosecutorial conviction integrity units. More are likely on the way.
Exonerations of misidentified rape defendants have essentially stopped
Innocent Black people have been almost eight times more likely than white people to be falsely convicted of rape. The major cause of this disturbing racial disparity is the high danger of misidentification of Black suspects by white victims.
Significantly, exonerations of misidentified rape defendants have essentially stopped. In the past 12 years, only two rape convictions caused by mistaken witness identifications have resulted in exonerations. DNA testing is now routinely used before trial and it prevents hundreds of wrongful convictions of innocent rape suspects each year, perhaps more —mostly Black men who are accused of raping white women. 
About the National Registry of Exonerations
The National Registry of Exonerations is a project of the Newkirk Center for Science and Society at University of California Irvine, the University of Michigan Law School, and Michigan State University College of Law. It was founded in 2012 in conjunction with the Center on Wrongful Convictions at Northwestern University School of Law. The registry provides detailed information about every known exoneration in the United States since 1989—cases in which a person was wrongly convicted of a crime and later cleared of all the charges based on new evidence of innocence. In 2020, the registry launched a groups registry that focuses on groups of defendants tied together by a common pattern of systematic official misconduct in the investigation, and prosecution of cases that undermined confidence in the defendants' convictions. The registry also maintains a more limited database of known exonerations prior to 1989.