Michigan Law Professors Daniel Deacon and Leah Litman have won the 2023 Richard D. Cudahy Writing Competition on Regulatory and Administrative Law from the American Constitution Society.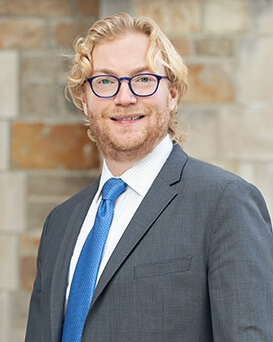 Deacon and Litman won the award for their co-authored paper "The New Major Questions Doctrine," which is forthcoming in Virginia Law Review. Deacon and Litman—along with student prize winner Shunhe Wang of Yale Law School—will be recognized at the ACS Annual National Convention in Washington, DC, May 18-20. 
"As the nation's foremost progressive legal organization, ACS is committed to fostering and promoting insightful legal scholarship," said ACS President Russ Feingold. "Administrative law shapes all of our lives, and courts are grappling with the issues raised in both of these Cudahy Award-winning papers; issues that will determine the legality of student loan forgiveness, the breadth of press freedom in the 21st century, and more."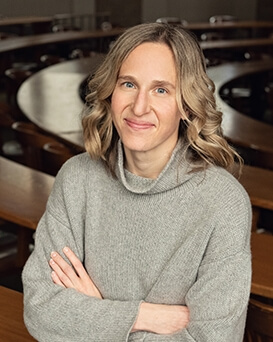 The Richard D. Cudahy Writing Competition on Regulatory and Administrative Law honors Judge Cudahy's contributions to those fields. According to the society, "He combined a keen grasp of legal doctrine, deep insight into the institutional forces that determine how doctrine is implemented, and an appreciation of the public impact of doctrinal and institutional choices, including the consequences for fundamental values such as fairness, participation, and transparency. The award seeks to encourage and reward these qualities in the scholarship of others."
Deacon and Litman's paper critically analyzes significant recent developments in the major questions doctrine, a legal theory that limits the powers of regulatory agencies. "Their article highlights important shifts in what role the 'majorness' of an agency policy plays in statutory interpretation, as well as changes in how the Supreme Court determines whether an agency policy is considered 'major,'" the society said in its announcement.
Deacon, who was recently promoted to assistant professor of law after previously serving as a lecturer, teaches and writes on administrative law, communications law, data privacy, and federal courts. HIs work has appeared in several top journals.
Deacon previously taught at the University of California, Irvine School of Law and Harvard Law School. He practiced law at Jones Day and Wilmer Cutler Pickering Hale and Dorr LLP.
Litman, a professor of law, teaches and writes on constitutional law, federal courts, and federal sentencing. Her research examines unidentified and implicit values that are used to structure the legal system, the federal courts, and the legal profession. Litman's recent work has appeared or will appear in several prominent law reviews and news outlets. 
Litman co-founded, with Michigan Law Assistant Professor Emily Prifogle, Women Also Know Law—a media platform designed to promote the work of women and nonbinary academics. Since 2019, she also has been the co-host of Strict Scrutiny, a weekly podcast produced by Crooked Media about the United States Supreme Court and the legal culture that surrounds it. She also maintains an active pro bono practice.
The ACS is an organization that interprets the Constitution based on its text and against the backdrop of history and lived experience. Through a diverse nationwide network of lawyers, law students, judges, scholars, and many others, ACS strives to uphold the Constitution by ensuring that law is a force for protecting democracy and the public interest and for improving people's lives.