When Detroit-based Soulardarity was getting off the ground, it turned to Michigan Law's Community Enterprise Clinic (CEC) for transactional legal help. As Soulardarity's mission to provide "energy democracy" to underserved citizens evolved, so, too, did the CEC's support—which has been crucial to Soulardity's success, said Jackson Koeppel, the organization's executive director.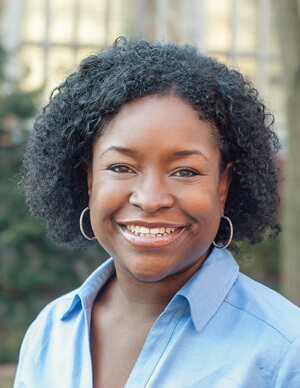 "The clinic has been with Soulardarity through thick and thin, for the better part of a decade, from our formation and bylaws to starting our energy cooperative," Koeppel said. "The culture of support for our needs and visions as the client and helping us to make our own decisions has meant that we are not only getting great legal service, we are learning through the process. That makes a huge difference to grassroots organizations led by communities on the frontlines of the climate crisis and social injustice."
The CEC, founded in 1991, provides transactional legal services to nonprofit and community based-organizations, social enterprises, and neighborhood-based small businesses in Detroit and other underserved areas in the region. CEC clients must have a community-driven focus of making a positive impact on Detroit neighborhoods and other disenfranchised communities in the region, according to Dana Thompson, '99, a clinical professor of law and the CEC director.
"If an organization has an impact on Detroit and other disinvested urban communities in a way that we think is socially beneficial, that makes them a very attractive client for the clinic," Thompson said. "The organization's mission is very important."
Soulardarity, for example, formed in 2012 after DTE Energy removed streetlights from Highland Park, a city completely surrounded by Detroit, as a means of resolving an outstanding utility debt. Soulardarity used crowd funding to finance solar lights for Highland Park, and now has a "broader mission of community ownership and planning of the lights, as well as developing a democratic energy system" in which community members have a voice in shaping energy decisions.
3L Chloe Roddy, a CEC student-attorney who helped Soulardarity form an energy cooperative last semester, said the experience gave her a greater appreciation for "community empowerment" and the role that lawyers play in supporting that effort.
"We're lucky at Michigan Law to have the opportunity to work with clients like Soulardarity that are doing important work in the places that need it the most," Roddy said. "By successfully mobilizing the community, Soulardarity has been able to grow, work toward building community wealth, and promote energy democracy. I came out of our work with the organization believing even more strongly in community empowerment and in the need for lawyers to encourage that empowerment."
Thompson, who also directs the Entrepreneurship Clinic—which, along with the CEC, is part of Michigan Law's Transactional Law Clinics Program—said one of her goals is to help students understand the work that transactional lawyers do, which includes entity formation, structure, and governance; drafting and reviewing contracts; intellectual property; and employment matters, among others.
"Transactional lawyers need to have a strong attention to detail, and they need a clear understanding of their client's goals and values," Thompson said. "They also need to know how to ask certain questions of their clients to get the information they need to develop legal and non-legal solutions for them, and they need to be good advisers."
Thompson said she wants students to realize that transactional lawyers can play a role in social justice and support positive change in underrepresented areas like Detroit. "Many students come to law school because they want to use the law to improve society," she said. "A lot of times they think the only way they can do that is by litigating civil rights cases, representing impoverished individuals in the criminal justice system, or otherwise fighting in court. Litigation is one important tool for social justice but there are other ways we can improve our community and create social change that are just as vital and important.
"Providing transactional legal services to neighborhood-based small businesses and community organizations that are working to transform low-income communities offers another important tool for social change," Thompson continued. "What's exciting and gratifying for me is knowing that we are supporting an organization like Soulardarity that's providing lighting and education, and fighting for a sustainable energy system in neighborhoods that have been systematically disenfranchised."