Certificate Programs 2023
Students spend four weeks to earn one Certificate, or eight consecutive weeks to earn two Certificates in one summer, studying and living in residence at the Michigan Law School in Ann Arbor.  Taught by Michigan Law faculty members and scholars from across the globe who are ranking experts in corporate and securities law, the Certificates of Advanced Corporation Law courses are designed to provide rich preparation for future leaders in transnational corporate practice.
Each certificate program includes one mandatory course and one of two offered electives. The mandatory course runs for three weeks, and the elective is just over one week long.
Global Capital Markets
U.S. Securities Regulation in a Global Context (Required)

This is an introductory U.S. securities regulation course focusing on the Securities Act of 1933 and to a lesser extent on the Securities Exchange Act of 1934.  The course will examine securities offerings and the registration process for both issuers and control parties under the Securities Act, reporting requirements under the Exchange Act, and liability for false or misleading disclosure in both situations, all under both the Securities and Exchange Act as well as the Private Securities Litigation Reform Act of 1995, the Sarbanes-Oxley Act of 2002, the 2005 offering reforms, the Dodd-Frank Wall Street Reform and Consumer Protection Act of 2010, and the Jumpstart Our Business Startups Act of 2012.

Cross-Listings in Global Securities Markets (Elective A)

Stock exchanges around the world compete to list firms. An important feature of international securities markets is the phenomenon of "cross-listings." In a cross-listing, a firm lists its shares for trading on more than one stock exchange. Typically, a cross-listed firm will list both on its domestic stock exchange and on one or more foreign exchanges but that need not be the case. The Chinese tech giant Baidu is listed on NASDAQ in the United States, but also later listed in Hong Kong. Cross-listing involves important economic dynamics. Stock exchanges compete along various dimensions, including governance and market structure, to attract listings.

Corporations may seek optimal regulatory environments as well as to signal quality governance through their listing decisions. This course will examine the legal and regulatory processes involved in cross-listings, the empirical debates involving them, and the impact of cross-listings on international corporate governance.

Cryptocurrencies and the Law (Elective B)

This course will examine cryptocurrencies like Bitcoin, Ether and Ripple's XRP, as well as stablecoins and Central Bank Digital Currencies. It will also explore "Initial Coin Offerings" ("ICOs")—fundraises by startups identifying technology-based problems and proposing the sale or financing of technology-based solutions.

Cryptocurrencies and ICOs have recently attracted more attention—and investment dollars—than early stage venture capital. However, governmental authorities around the world worry that they are under-regulated (or unregulated), pointing to a recent spate of fraud, market volatility, and potential money laundering associated with virtual transactions. This seminar will explore the regulatory framework for digital currencies and payments, as well as their impact on longstanding understandings of the definition of "money." The course will cover topics including the differences between key digital assets; the varying regulation of cryptocurrencies and ICO tokens as "commodities" vs. "securities;" and the mechanics of an ICO.
Global Transactions
US Corporate Mergers and Acquisitions in a Global Context (Required)

The course focuses on the role of law and lawyers in the evaluation, design and implementation of corporate acquisitive transactions, including mergers, asset sales, and stock sales. Primary attention will be devoted to corporate law issues relevant to mergers and acquisitions (both statutory and case laws) and important forms of private ordering, such as the allocation of risks through the acquisition agreement. We will also analyze relevant accounting, finance, tax, and international issues.

Antitrust Considerations in M&A Transactions (Elective A)

This course will cover the competition law and antitrust issues that arise in M&A transactions. Topics will include reportability under the Hart Scott Rodino Act, "gun jumping", substantive standards for horizontal and vertical merger review, the process of working with clients, economists, and agency staff, merger remedies (including divestiture and conduct remedies), non-reportable transactions, and strategic considerations. Primary emphasis will be on U.S. law and regulatory practice, with comparative notes.

Deals (Elective B)

This course applies business law concepts and theory to the practice of corporate law. Business transactions often share common economic problems that drive deal structuring and deal contracting, both in the U.S. and around the world. Issues such as rent-seeking, moral hazard, risk preferences, time horizon and information asymmetries are often mitigated through deal documents and deal design. Through a series of simulations, case studies and applicable doctrinal law, students will encounter real-world scenarios and use practical lawyering skills as they learn to negotiate, draft and design the different deal documents in complex mergers and acquisitions and leveraged buyouts; negotiate and draft Private Equity fund formation documents; and simulate real-life cases of shareholder activism and other corporate governance issues. 
More Information
CACL and MACL degree students join together for an intensive learning experience in Ann Arbor, Michigan, sharing their respective experiences from around the world.  The classroom experience is augmented by extra-curricular events, such as discussions with legal academics and practicing lawyers, networking opportunities with Michigan Law School alumni, and social activities to develop long-lasting collegial relationships.
Watch a recording of our Virtual Info Session to learn more about MACL and CACL course options, faculty, and what it's like to spend a summer in Ann Arbor.
Watch Virtual Information Session Master of Advanced Corporation Law
Housing

Housing is not included as part of the program. However, Ann Arbor's summer sublet market is usually rather robust such that furnished and unfurnished apartments and houses may be found within walking distance of the Law School. Students admitted to the program will receive additional information to assist them with their housing search.

Tuition and Fees

$26,436 for Michigan residents
$28,236 for non-Michigan residents

Please see the student budget for estimated housing, living and health insurance costs.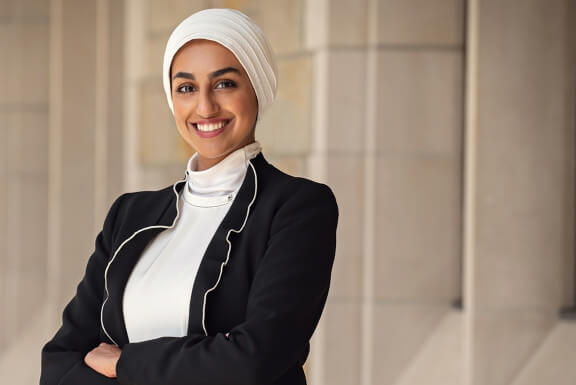 "For anyone passionate about corporate and commercial law practice, I strongly recommend this program. Since students came from various countries, we learned not only from top faculty, but also from each other about foreign jurisdictions and different cultural perspectives. I left with unforgettable memories and great friends in different parts of the world."
Faculty
MACL and thus Certificate faculty include some of the most celebrated corporate and securities law experts in the world, with expertise not only in U.S. and international corporate, securities and M&A law and regulation but experience in major global law firms in related transactional practice and litigation.  Through intensive interactions with these teaching experts in the classroom and outside, Certificate of Advanced Corporation Law students can take their corporate practice to the next level, or move confidently into corporate transactional work from other areas of practice.
Sample Certificate Program Faculty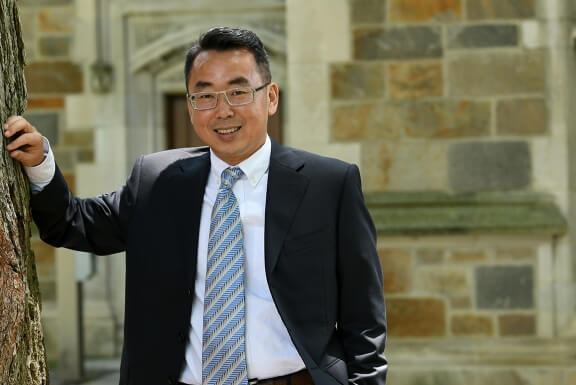 "The courses were highly relevant and useful for us corporate lawyers, and the professors – experts of worldwide renown – taught us with passion for their subjects and sincere care for each student. The carefully planned programming outside of class was also impressive, from networking events, to lunch talks with professors, to kayaking, and an excursion to Lake Michigan."