Welcome!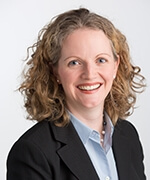 I'm Amy Sankaran, and as the director of the externship and pro bono programs, I spend most of my time either encouraging students to take advantage of skill-building opportunities outside the classroom or supporting those who have already made the (wise!) choice to do so.
One such opportunity is our Voluntary Pro Bono  Pledge, which asks JD  students to complete 50  hours (LLMs must complete 25 hours) of pro bono service, defined as legal work on behalf of persons of limited means.
Whether you are headed to a firm or into public service, pro bono work is for everyone. 
Seeking legal assistance?
If you are an individual seeking legal assistance, please note that Michigan Law students cannot provide direct legal advice or services to members of the general public. Since they are not yet lawyers, Michigan Law students must be supervised by a licensed attorney working for, or on behalf of, an organization approved by the Pro Bono Program.
For assistance, you might visit Michigan Legal Help or the Michigan State Bar's list of the various legal aid programs.​​​​​​
New York Bar Pro Bono Information
On September 14, 2012, the New York Bar adopted a rule (22 NYCRR § 520.16) stating that applicants to the New York Bar MUST complete 50 hours of pro bono service prior to admission. New York prepared a very helpful FAQ page to explain the rule. If you have further questions, visit New York's Pro Bono Bar Admissions Requirements page.
For each pro bono activity that might qualify under the rule, you will need to complete New York's "Form Affidavit of Compliance." It must be signed by your supervisor, so it is best to complete this form at the end of each project (rather than when you are trying to assemble documents for admission months or years later).
Six ways to fulfill the NY pro bono requirement
Most clinics
Full-time and part-time externships, including those in South Africa and Geneva
Most (but not all, so be careful!) Michigan Law pro bono projects
Summer judicial internships
Summer public interest and government internships
Pro bono work at law firms
Of course, this list is not exhaustive, so review the New York Bar's FAQ page and Pro Bono Bar Admissions Requirements page for more details.
If you have questions, contact Amy Sankaran, Director of Externship and Pro Bono Programs, at aharwell@umich.edu or 734.764.7787, or you can make an appointment online.
Note: We are providing this information as a courtesy, but it is subject to change. Visit New York's Pro Bono Bar Admission Requirements Page for the latest information.