New technology is making it even easier for researchers and the general public to explore cases through the Civil Rights Litigation Clearinghouse.  
Housed at Michigan Law, the Clearinghouse brings together and analyzes civil rights cases from across the United States, making those cases easier to find and use, at no cost.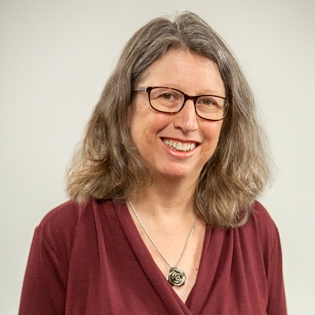 "This is the first big revamp the Clearinghouse has done, and our biggest goal was functional," said Professor Margo Schlanger, who founded and runs the Clearinghouse. "By using technology to reduce the amount of labor involved in the work, my team and I will be able to keep the website more current and to grow it." 
They'll also be able to make it even more accessible to a wider audience. 
"Finding the information we post would be costly and time-consuming for lawyers (assuming that they had heard of a particular case, which is not a given) and pretty much impossible for people without legal training," said Jonah Hudson-Erdman, a second-year law student who is in his fourth semester working on the Clearinghouse. "We try to remove that barrier."
The main page of the new site profiles matters that are lifted from today's headlines, such as Supreme Court nominee Ketanji Brown Jackson's rulings on civil rights cases and filings related to former coach Brian Flores' racial discrimination case against the Miami Dolphins. 
The Clearinghouse is used by lawyers and policymakers, as well as the general public.  "I've heard from attorneys and advocates how valuable the resource has been in shaping their litigation strategies and providing the best possible representation to their clients," said Lily Sawyer-Kaplan, a third-year law student who has been working on the Clearinghouse since her first semester at Michigan Law. "The Clearinghouse, however, is useful not just to practitioners but also to anyone curious about civil rights litigation. So, as a volunteer and now project manager, I have developed my writing skills by striking the proper balance between a legal and broader audience—including a substantively rich project about historical class actions challenging jail conditions in New York City." 
The Clearinghouse averages about 6,000 users per week. 
"I'd like it to be more useful to organizations that do litigation," Schlanger said. "We're beginning some exciting collaborations with organizations like the National Disability Rights Network, who basically will be using us as a brief bank, and I'd like to see more of those kinds of partnerships in the future."
The Civil Rights Clearinghouse now includes:
New search capabilities: search by dozens of fields, with the ability to combine particularized searches of text, documents, and cases. For example, here's a search of use of force policing reform cases filed since 2005 that led to consent decrees. 
Improved display: The Clearinghouse now displays dockets in a fully searchable format. While the Clearinghouse continues to collect each case's core documents, it's now far easier for users to themselves retrieve documents that the Clearinghouse doesn't have, often for free (from the Free Law RECAP project). 
Quicker and more frequent updates: Because the new coding platform allows automated retrieval of dockets, law students on the team no longer have to wait to update each case by hand. Instead, the system automates weekly updates of federal case dockets for ongoing cases.  
More modern site design. The Clearinghouse site is aligned with current web design aesthetics and idioms.
Better mobile access. The new site incorporates design principles that work with every screen size. 
Additional upgrades on the horizon include increasing automation of case coding (which will allow expansion and more up-to-date case pages); current work with the Allen Institute for AI is using the Clearinghouse as a machine learning testbed to train computer assistance with case summaries. The improvements are possible, in part, with a $100,000 grant from the Vital Projects Fund. An additional $400,000 grant from Arnold Ventures is supporting many aspects of the Clearinghouse's work, including the addition of a managing attorney, and the production of a series of white papers that will provide lessons from litigation to scenarios outside of litigation. 
"It's an exciting time for the Clearinghouse," Schlanger said. "Our work is more important than ever, and we are thrilled to have the support to make our work more accessible to more people."