When the US Supreme Court heard oral arguments on October 31 regarding affirmative action in college admissions, among those paying close attention was the leadership of the National Asian Pacific American Law Student Association (NAPALSA).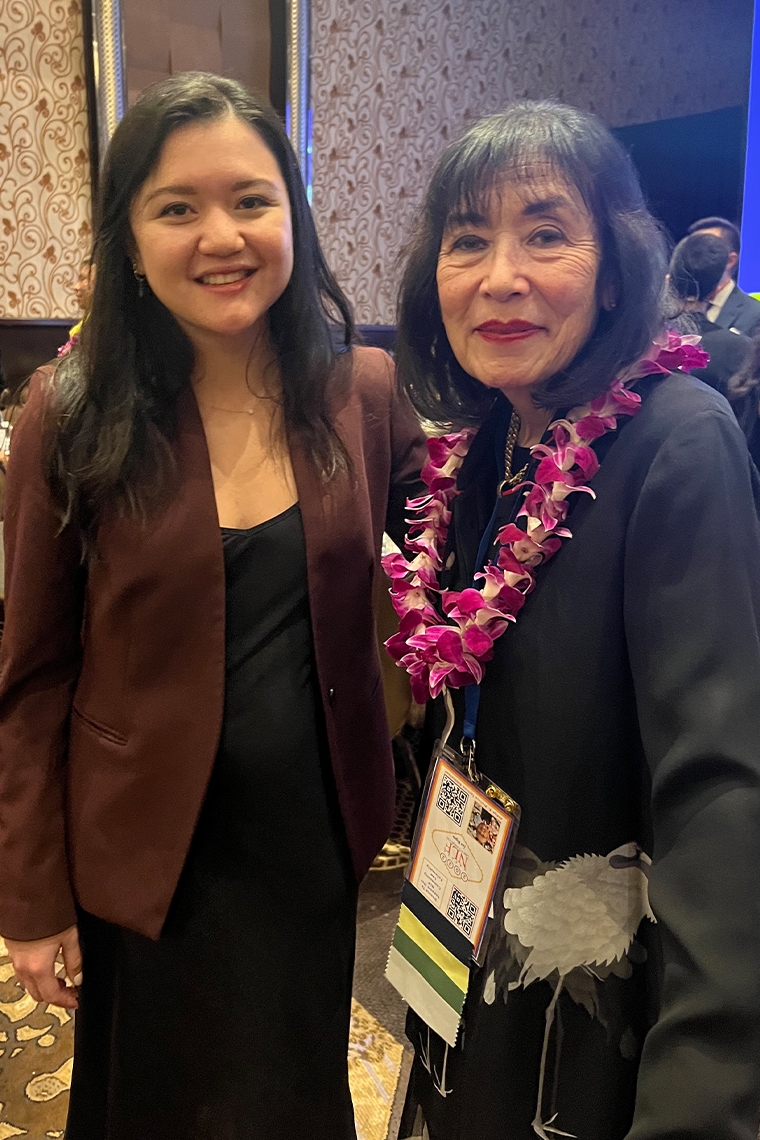 Shortly after lawyers for Harvard University and the University of North Carolina defended the use of race-conscious admissions, NAPALSA issued a statement supporting affirmative action despite the fact that the plaintiffs in the Harvard case, Students for Fair Admissions, allege discrimination against Asian American students. 
"As Asian American, Native Hawaiian, and Pacific Islander ('AANHPI') student leaders at law schools across the country, we firmly believe diversity enhances our education," read the statement. "Despite its current flaws in practice, affirmative action brings us a step closer to ensuring our educational institutions service students of all backgrounds, cultivate citizens and leaders in all communities, and help our society meet its full potential."
Helping craft that statement was 3L Cheyenne Kleinberg, vice president of NAPALSA and former president of the group's U-M chapter. 
"One of the things we tried to address in our statement is that if you look into voter statistics, a strong majority of Asian Americans are in support of affirmative action," said Kleinberg. "And so, this relatively small group, Students for Fair Admissions, is actually not representative of Asian Americans as a whole population in the United States."
Issues of race
This is not the first time NAPALSA has spoken out about issues of race. In April, the group issued a statement condemning a University of Pennsylvania professor who has made derogatory statements about people of color, including Asian Americans.  
Such NAPALSA statements reflect the request from local chapters to address "specific concerns with issues where Asian Americans, especially students, were getting pulled into the news on one issue or another," said Kleinberg. "It's really an opportunity when we have a national organization like this to point to the issues that we think can make a difference for our communities."
Journey to leadership
Kleinberg had insights into such requests from local chapters after serving as president of Michigan Law's chapter of the Asian Pacific American Law Students Association (APALSA) during her 2L year. Her journey to affinity group leadership started relatively late in her educational career.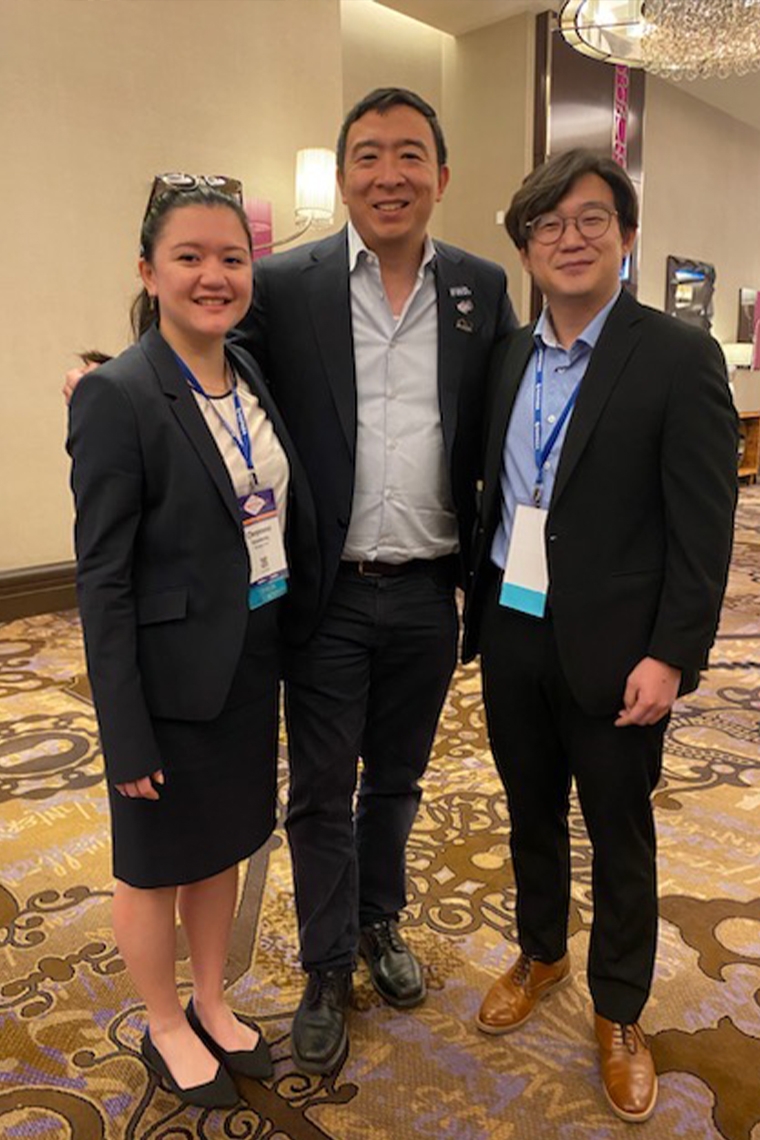 A biracial native of Shanghai whose mother hails from China and father from Los Angeles, she attended European and American schools, in what she terms an "international bubble." While an undergraduate student at New York University, she wasn't particularly active in affinity groups. 
But upon arriving at Michigan Law, she was drawn to working with APALSA. The U-M chapter organizes a mix of academic, professional, and social activities, including a public interest night for students interested in careers in that area of the law as well as an annual event on Fred Korematsu Day, which commemorates the civil rights case of Korematsu v. US.
"I had such a wonderful experience with the chapter here," said Kleinberg. "And it was really cool for me to see that people were so motivated to intentionally and proactively create a community at the Law School. So after I was done with my term as the president here, I really wanted to stay involved."
AAPI student support
Kleinberg thought a voice in the national organization would be positive for the Law School while also giving her the opportunity to help individual schools. The group advocates for well-established local chapters—as well as students who attend law schools that, unlike U-M, have small Asian American/Pacific Islander (AAPI) populations—and connects them to the broader community. For example, over the summer, the organization hosted a Zoom networking session with various law firm, government, and nonprofit employers. 
And then, every once in a while, the national group speaks to broader issues, like affirmative action in college admissions.
"We felt that we had something to say about the issue," said Kleinberg. "And we had this opportunity to create some visibility and put a statement out that could hopefully unify some voices among law students." 
Banner Photo: Michigan Law's Cheyenne Kleinberg, far left, met with US Sen. Mazie Hirono [D-HI], third from the right, along with students from other law schools at the National Asian Pacific American Bar Association Convention in Las Vegas in November.