When Robert B. Fiske, '55, established the Fiske Fellowship Program at Michigan Law, his goal was to encourage young lawyers to enter government service, as he did when he left private practice to serve as a U.S. attorney in the Southern District of New York.
In the 20 years since the program was introduced, more than 70 Michigan Law alumni have gone on to serve in government positions as Fiske Fellows. The fellowship provides recipients with a cash stipend, and covers all undergraduate and law school loan payments for a period of three years, in order to give young lawyers more flexibility as they make career decisions that might be otherwise affected by financial concerns.
"There is more need than ever for highly qualified and highly motivated people with integrity going into government service," Fiske recently told the Law Quadrangle. "In many ways, the program is even more important now than when I started it."
The program is open to graduating students, as well as recent graduates serving in clerkships and those in their first year of post-graduate government employment (not including clerkships). A Michigan Law committee appointed by the dean selects four students annually; this year, two recent graduates and two members of the Class of 2022 received fellowships.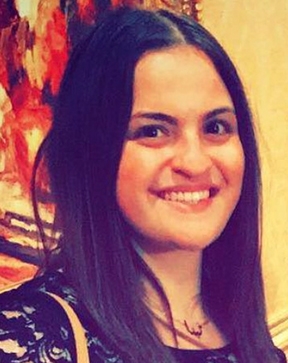 Nina Mozeihem,'20, joined the Honors Attorney Program at the U.S. Department of Labor (DOL), Office of the Solicitor, in 2020. As a DOL honors attorney she works on a range of trial and appellate litigation, regulatory work, and enforcement of various federal labor and employment laws.
"My background as an Arab-American from a working-class immigrant family, coupled with my strong belief that the law ought to be a mechanism for ushering in transformative social, political, and economic changes, is what led me to seek a career in public service work at the DOL," Mozeihem said. "The Fiske Fellowship will allow me to continue pursuing my passion of helping to create a more equitable and safe workplace for all Americans through government work."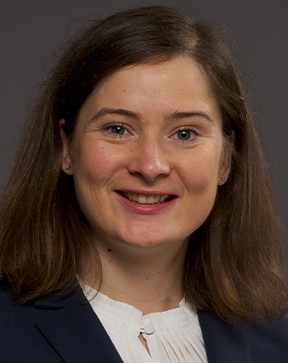 Julia Hayer, '20, who currently serves as a law clerk to the Hon. Steven B. Berlin at the DOL, will join the DOL's Office of the Solicitor as an honors attorney. Based in the San Francisco office, she will work as a trial litigator and enforce occupational and mine safety and health laws, pension and retirement benefit laws, whistleblower protection laws, and multifaceted wage-and-hour laws.
"The Fiske Fellowship has given me the opportunity to dedicate my expertise to a mission in which I believe, and honor the commitment I made to myself to pursue a career that aligns with my values," Hayer said.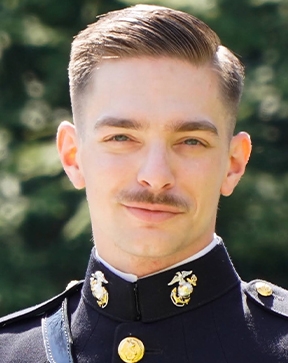 Luke Berdahl, '22, a first lieutenant in the U.S. Marine Corps, chose to attend law school after joining the Marine Corps, with the intention of serving as a judge advocate in military service. "The Fiske Fellowship is personally and professionally important to me because it has significantly alleviated any pressure that pursuing public service in my career will place on my family," he said. Berdahl is stationed at the Pentagon until he attends Naval Justice School, after which he will join the fleet and try courts martial, in addition to advising commanders as a legal counselor.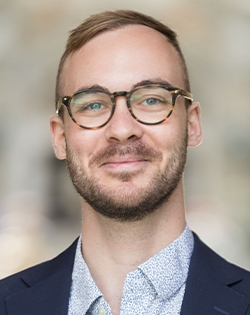 James Kirwan, '22, will join the National Labor Relations Board's Honors Program, where he will assist with drafting decisions and promulgating new rules, and with preparing bench memoranda for board members. Kirwan—who also was a 2022 recipient of the Irving Stenn Jr. Award, which recognizes student leaders in the Michigan Law community—is intimately familiar with the positive impact dedicated public servants can have on society. 
"My mother died when I was 14, and my only sibling was born with severe cerebral palsy. My father and sister have both benefited from the efforts of various civil servants for many years. I take pride in knowing that I'll help the U.S. government operate in a slightly more efficient, effective, and transparent manner," Kirwan said. "I'm grateful to Mr. Fiske for his support and honored to join the ranks of a tremendous set of fellows."