Along with all the 1Ls and LLMs arriving on the Michigan Law campus this fall, two other new faces have joined the community to engage in a different type of learning: Faculty Fellows Eric Baudry and Sylvia Lu. 
In the Michigan Faculty Fellows Program, highly promising young scholars receive a two-year appointment at the Law School. The program fosters their development in three core areas of academia—scholarship, teaching, and academic life—to fully prepare them for future careers in permanent faculty positions. 
"I describe it as a 'professor in training' role," Baudry said. "We're in between roles as students and full professors, so our position recognizes that we still have some growth that we can do."
Fellows work with faculty advisers to develop their own research agenda. They also gain teaching experience through leading a seminar and then a lecture. 
"The goal is to further develop the skills that we'll use when we become full professors," Baudry added.
Lu noted that the fellowship also provides opportunities to connect with the Michigan Law community by attending workshops and conferences—including the annual Junior Scholars Conference held in Ann Arbor each spring—and by mentoring students. 
"We have the opportunity to guide students as they explore their areas of interest, providing our support and advice whenever they seek assistance," said Lu.
The Faculty Fellows program was created by Professor Daniel Halberstam while previously serving as associate dean for faculty and research, with the goal of shaping the faculty pipeline across the board while enriching the Law School's academic community. 
"The program helps bring exceptionally promising future academics to the Law School and contributes to placing Michigan-affiliated and Michigan-inspired scholars in law schools across the United States and around the world," Halberstam said. "Along the way, these budding scholars—some of whom are our own alumni—experience, and contribute to, our vibrant intellectual community."
Meet Sylvia Lu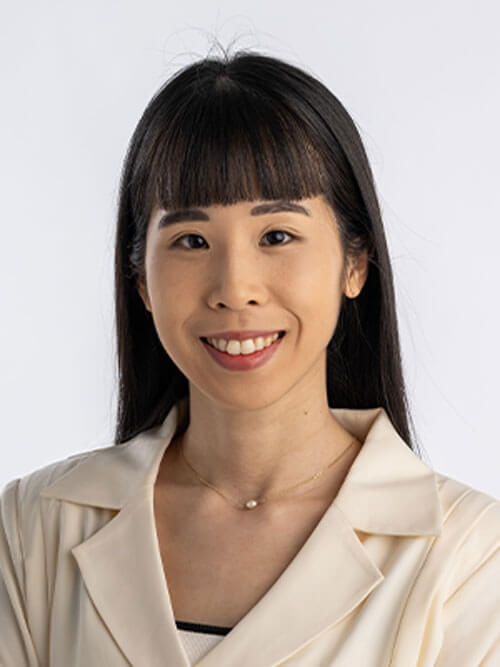 Lu holds a Doctor of Science of Law and a Master of Laws degree from the University of California, Berkeley, where she was a Robbins Fellow and twice received the Aldo Test Award for her scholarship on algorithmic opacity. She also earned a Master of Laws from National Tsinghua University in Taiwan, where her thesis received the inter-university Outstanding Thesis Prize from the Taiwan Law Association.
She came to Michigan Law because of its academic reputation, student body, and the faculty—"a collection of renowned scholars who align with my teaching and research interests," she said. "I can draw inspiration from their example and, as a junior scholar myself, grow and contribute to the academic community at Michigan and elsewhere."
Those interests focus on the intersection of technology, innovation, and civil rights, with a particular focus on artificial intelligence, privacy, intellectual property, and corporations. Her scholarship has been published in the California Law Review and the Vanderbilt Journal of Entertainment & Technology Law, among others.
"As we witness increasing corporate scandals and global challenges tied to AI innovations, it becomes apparent that a more profound understanding of algorithmic harms, approached from interdisciplinary and international perspectives, is crucial," Lu noted. "I'm interested in exploring how the law can be leveraged to not only address newly emerged harms but also further the social benefits of innovations."
One of her goals for her time at Michigan is to gain experience teaching. "I am hoping to gain a deeper understanding of teaching methods and also continue to delve into the underexplored issues in my field," she said. 
In the spring semester, she will teach a seminar on artificial intelligence regulations from American, European, and Asian perspectives.
Outside of the Law School, Lu enjoys bicycling and taking in visual art at the University of Michigan Museum of Art and other museums. 
Lu has quickly come to appreciate the support at the school. "I'm impressed with the level of collegiality within the Michigan Law community," she said. "Many faculty members, despite their busy schedules, are willing to engage in others' projects and generously offer their feedback and advice."
Meet Eric Baudry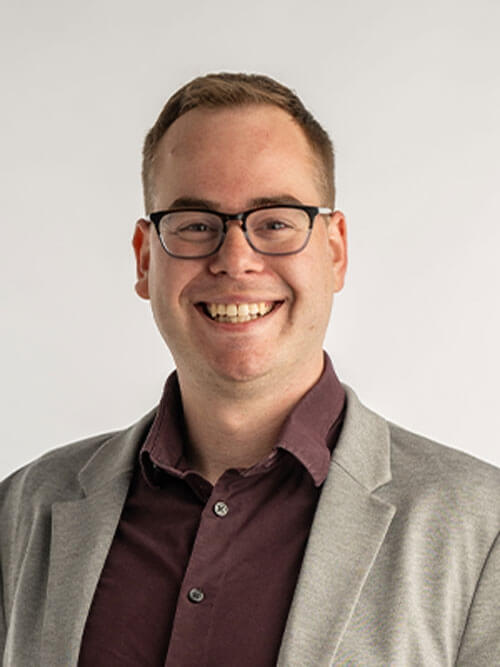 Minnesota native Baudry holds a JD from Yale Law School. Before joining Michigan Law, he worked at Mid-Minnesota Legal Aid and as a law clerk, including for a federal judge in Ann Arbor—which affected his decision to return. 
"I fell in love with Ann Arbor during that time," he said. "I also met several recent Michigan law grads who had nothing but extraordinarily positive things to say. And everything that I experienced during the interview process just cemented that this was a really good place for supporting young scholars."
His work focuses on tax and employment issues, particularly those facing low-income workers, and procedural justice—"how we construct governmental systems that distribute benefits or enforce laws in ways that are accessible, meaningful, and successful for low-income folks," he said. 
In the spring semester, he will teach a seminar on the taxation of poverty.
"I am coming to the Law School after four years of practice," he noted. "The challenge is how to take my passion and interest in seeing harms in the world and asking how we can change them, and funneling it through a more academic lens."
In his spare time, Baudry is an avid gamer, enjoying all types of cards, board games, and role-playing games. 
Like Lu, Baudry has also taken note of the support among the faculty. "Seeing how many people show up to the lunch talks to hear their colleagues speak, how many folks have questions or suggestions—everybody has read the entirety of the paper that's under discussion. It's heartening as a young scholar to see that in our community," he said.
And that attitude extends to the Michigan Faculty Fellows Program itself. "Our role as faculty fellows is very different than a traditional fellowship role, which is often more focused on the needs of the institution itself," Baudry said. "Everything we do here is designed not to help the school meet its own administrative or teaching needs but to best prepare us to be the kinds of professors and scholars that we hope to be."