About PSI
Launched in 2017, PSI is a collection of courses that brings together students and faculty from law and other disciplines to actively apply creative problem solving, collaboration, and design thinking skills to complex, pressing challenges in a classroom setting. 
PSI classes allow students to learn about topics such as sustainable food systems, connected and automated vehicles, human trafficking, "fake news," firearm violence, and new music business models. At the same time, these classes allow students to learn about and apply tools, such as problem reframing, practicing empathy, prototyping, and more, that they will continue to apply in other classes, collaborative efforts, and the workplace.
Students and faculty have joined PSI from a range of U-M units, including Nursing, the Campus Farm, Engineering, History of Art, Information, Sociology, SEAS, Medicine, and Business.
Students in PSI Classes
Develop creative problem-solving tools
Lend their expertise and skills to a multidisciplinary team
Learn human-centered design thinking skills
Conduct research on, and engage in, advancing solutions to real-world challenges
Collaborate with a range of U-M graduate and professional students and faculty experts
PSI Classes at a Glance
Are open to all U-M graduate and professional students, fostering cross-campus collaboration
Combine substantive learning and hands-on skill development
Change every term, offering new challenges and teaching teams
Register Now for PSI Classes
Challenge yourself with a Problem Solving Initiative class. Take a multi-disciplinary approach to real world problems. 
PSI courses are 3-credit classes held at the Law School every Fall and Winter semester. Student teams use design thinking to research and build replicable, scalable, and disruptive solutions to real world challenges. 
Michigan Law students use the Class Bidding process to select and register for PSI courses.
PSI courses are "professor pick," which involve an application, selection, and waitlist process. To request a PSI course or for information on registering please email problemsolving@umich.edu or select REGISTER and submit the form. Simply fill out the form, submit it, and wait for your registration to be approved! 
Please note: We use the "professor pick" process only as a measure to ensure we have enough diversity of disciplines to make the course a true PSI experience. 
UM graduate and professional students outside the Law School
Begin by consulting with your home unit's graduate or academic advisor to learn about taking courses for credit outside of your home unit. PSI courses are cross-listed as EAS 731, ECON 741, EDUC 717, HS 741, LAW 741, PUBHLTH 741, PUBPOL 710, SI 605, SW 741. The PSI Human Trafficking Lab is also approved as an IPE course.
Problem Solving Course Untangles a Web of Tribal Sovereignty and Policing
Students in Michigan Law's Problem Solving Initiative (PSI) course Policing by Indian Tribes had the opportunity to take a deep dive into the legal challenges that complicate law enforcement in Native American communities.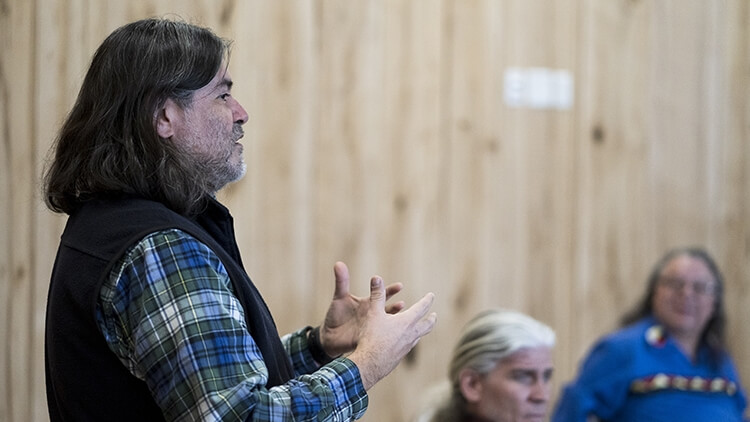 Slavery's Legacy in Architecture and Law
"How do we confront these ongoing legacies of slavery?" asks C.deBaca, who teaches the PSI course in collaboration with Phillip Bernstein, associate dean and professor adjunct at the Yale School of Architecture.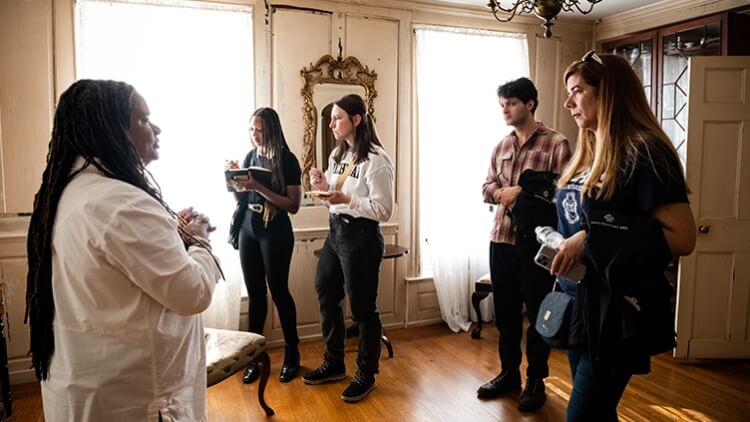 PSI Perspectives
Hear how PSI works and what you'll gain from professors and students who have been part of the program. 1.) Professor Bridgette Carr speaks to the cross-disciplinary opportunities available through PSI. 2.) PSI student Scott Henry discusses the benefits of working through complex problems and the skills you can develop. 3.) PSI student Marissa Keep explains how PSI changes your understanding of problem-solving and pushes you outside your comfort zone.
Current Course Offerings
Roadmap to Clean and Equitable Power in Michigan
Instructors: Andrew Buchsbaum (Law) and Mike Shriberg (SEAS)
Extreme heat. Severe storms. These climate change impacts are accelerating a spiraling crisis: driving higher power demand while degrading reliability and increasing costs, especially for underserved communities. At our current tipping point moment, this multidisciplinary problem-solving course will analyze alternatives to investor-owned electric utilities in Michigan, creating a roadmap to solutions ranging from adjusting incentives to a full public takeover. Students from across campus will apply to partner with climate and energy justice advocates to publish and present their findings.
About the Environmental and Energy Law Program
Human Trafficking Lab
Instructors: Elizabeth Campbell (Law), Courtney Petersen (Law), Chavi Nana (Law)
The Human Trafficking Lab is a social justice innovation space where multidisciplinary student teams use design thinking to research, incubate, and build replicable, scalable, and disruptive solutions to reduce vulnerability to trafficking.
The Lab takes an expansive approach to addressing vulnerability. As such, projects cover a wide range of topics, and they vary each semester. Some examples of topics might be helping job seekers expunge their criminal records when they apply for a job, combating misinformation in anti-trafficking narratives, and addressing forced labor in supply chains. Geared towards creating systems level change at policy, service, and industry levels through collaborative partnerships across the nonprofit, corporate, and governmental sectors.