At Michigan Law, we feel pretty passionately about...well, Michigan Law. We want to tell you why Michigan is special, even among its peers at the top of law school education.
Because we're in a small city and prioritize developing relationships, our students gain a strong community and professional network unlike many others. 
We also make sure every student gets extensive experience in legal writing and in hands-on legal work. Those skills make Michigan Law graduates valuable to any future employer.
A Community You Can Count On
In schools set in large cities, many students and faculty have networks outside of law school and apart from their law school peers. Ann Arbor, on the other hand, is different. By and large, people have come here to be part of the law school--for the law school experience itself. Our professional networks, and our social circles, are entwined with the law school and in the larger University of Michigan community. 
Michigan faculty are focused on Michigan students. They're in their offices, accessible and available to students, ready to develop professional relationships. And, when they're involved in legal work (like representing a client at the Supreme Court of the United States), it's most likely that they involve students as they research, write, and prepare.
The relationships you form with your classmates will also benefit from this closeness. You will rely on each other for intellectual, professional, and social connection. And nothing bonds people like a Michigan winter.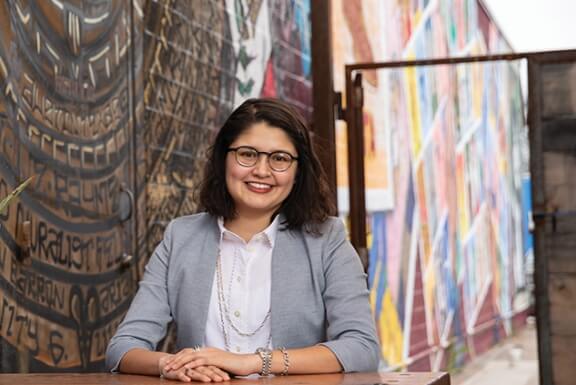 I came to law school knowing I wanted to be a public defender. MDefenders prepared me for the challenges of working in public defense, and I got to know other students who became my closest friends and supporters.
Get a Job (Almost) Anywhere
Unlike schools based in bigger cities, most of our alumni leave Ann Arbor at the end of their law school tenure. Though we miss them, this means that the Michigan Law network extends to all major markets, which allows for enormous flexibility in terms of networking and career options. 
If you're interested in an area of law that's more location-specific, or if you want to end up in a particular city, Michigan Law and our incredible alumni network can set you up well to get there.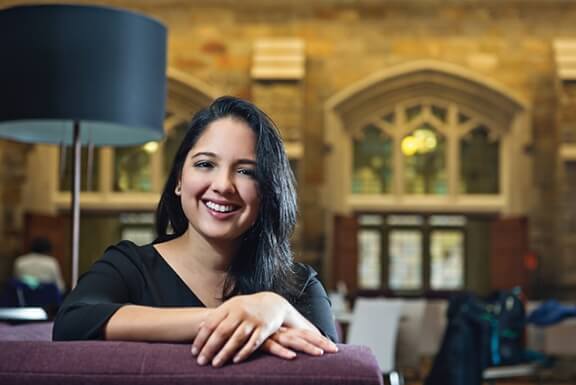 Michigan alumni are everywhere. They helped prep me for my clerkship interviews and put me in touch with their networks.
Get Real World Legal Experience
You might be worried about how to get practical legal experience, such as working with clients, while in law school. The good news is that the laws of many states allow students to act as lawyers—appearing in court, counseling clients—as long as they do so under faculty supervision. In Michigan, students can appear in court as early as their second year. We also have a rare first-year clinic, in which students practice before an administrative law judge.
Law school clinics allow students to represent real clients with real problems. But not all clinics are created equal.
At Michigan Law, we invest heavily in our clinical programs to make sure you have a variety of clinical experiences to choose from. Our clinical professors are full-time faculty members whose professional focus is their students' clinic experience. We guarantee that every student will take at least one upper-level clinic, and many students take more than one. 
In a clinic at Michigan Law, students have a lot of responsibility. If you're in a litigation clinic, you'll be in court. If you're in an appellate clinic, you're going to write the brief and argue. If you're in a transactions clinic, you will be dealing directly with the client and opposing counsel. In short, you will functionally be the lawyer in any case with which you're involved.
Write Like a Pro
Legal writing is a crucial skill for any lawyer worth their salt, and Michigan takes it seriously. Our legal writing classes are taught by practicing attorneys and experienced teachers. We also go beyond the basics by offering upper-level writing classes. 
Legal writing is the difference between being a good lawyer and being a great one. We want you to be great.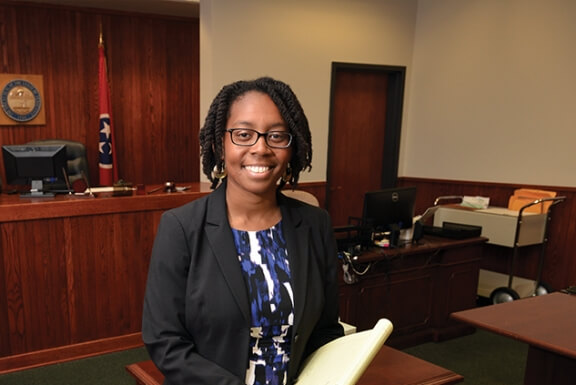 I was a student-attorney in the Pediatric Advocacy Clinic. There I successfully represented a child in an expulsion case. It made me realize that I was an advocate; I was doing the work I came to law school for.