L. Bates Lea Global Professor of Law Paul Brand has been elected a 2020 Honorary Fellow by the American Society for Legal History. The citation is the highest honor the Society confers and it recognizes distinguished historians whose scholarship has shaped the broad discipline of legal history and influenced the work of others.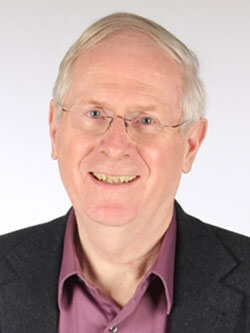 The Society's announcement notes, "Professor Brand has been one of the leading and most prolific historians of English law for many decades. In two monographs, eight volumes of edited original texts, and over eighty book chapters, articles, and essays, he has reshaped the field."
Professor Brand is a legal historian who specializes in Anglo-American common law during its first formative period, from the second half of the 12th century to the early 14th century. He also is an emeritus fellow at All Souls College at the University of Oxford.
Professor Brand is the second member of the Michigan Law faculty to receive this honor, joining Professor Rebecca J. Scott, who was cited by the Society in 2019.