Years after they've left Michigan Law, alumni still speak of the rich experience they had in law school, not just in the classroom lessons but also in the interactions with their fellow students. These students made discussions more engaging, illuminated points of law, and generally introduced fresh perspectives.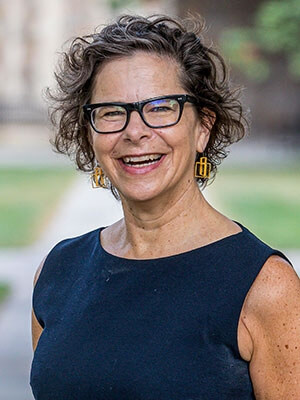 "As we were preparing for the first day of classes, I thought about a conversation I had last year with a graduating 3L from a rural state. He told me about how many types of people he had met here who he had never met in his home state—and, in turn, how many of the people he met here had never met someone from his state," said Sarah Zearfoss, '92, senior assistant dean for admissions. "That conversation filled me with joy, because to me, that's a big part of what schools like ours should be doing." 
This year's class is no different, with students representing a spectrum of backgrounds while also sharing a common thread: excellence. This class of JD students, for example, has the highest combined LSAT and undergraduate grade point average of any previous Michigan Law class. Read further for a statistical profile of the class as well as individual profiles of just a few members of this class of students.
Class of 2026 Academic Information
One or more years off after undergrad
79%
Most Popular Undergrad Majors
Biology
Business
Economics
English
History
International studies
Philosophy
Political science
Psychology
Class of 2026 Demographics
Racial Composition
Total percentage includes students who identify in more than one category.

Black / African American
9 %
To see the racial breakdown, hover over the colors in the circle.
Gender Composition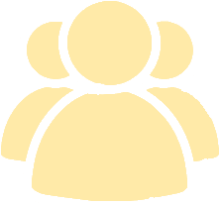 Women
51%
First-generation College Graduate
19.2%
Class of 2026: Where are they from?
Michigan Residents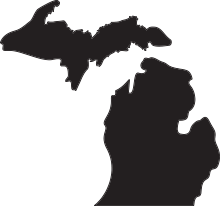 20.5%
States Represented

45
Includes Washington, DC
Countries Represented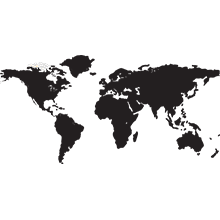 20
Top Undergrad Schools
University of Michigan
University of California, Los Angeles
Yale University
New York University
University of Notre Dame
University of Texas at Austin
Vanderbilt University
Washington University
The Class of 2026 includes

Peace Corps Volunteers
3

Teach for America Alumni
3

City Year Alumni
2
Military Veterans
5

Fulbright Scholars
5
Meet a Few of Our Students
Olivia Akkerman-Byram
Liv Akkerman-Byram acknowledges that her career thus far makes no "linear sense." She started in the restaurant industry and eventually put herself through culinary school, focusing on natural and organic cuisine. She even worked on a small farm in Virginia making artisanal cheese—which was served at a White House state dinner. From there, she opened a spa before returning to school to finish her undergraduate degree. 
Despite that nonlinearity, she said, "there is the theme of service throughout my entire professional timeline." That's something Akkerman-Byram, who is also mother to 11-year-old son Henry, hopes to continue into the next stage of her career. 
She was drawn to Michigan Law's focus on diversity and inclusion as well as its strong connection to Native law. 
"As a member of the Little Shell Tribe of Chippewa Indians of Montana, I am so proud to belong to a university that recognizes we are on Anishinaabe land and employs professors who are elite scholars of federal Indian and tribal law."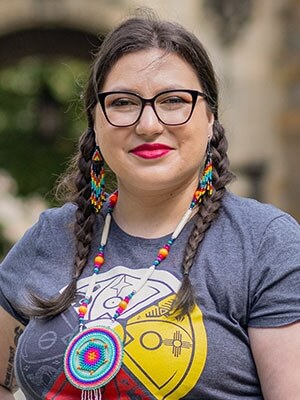 Undergraduate experience:
Psychology major, University of Maryland Global Campus
Hails from:
Virginia
Tannicil Bellot
As a correctional officer, Tannicil Bellot learned much from the inmates she monitored throughout the day. 
"I engaged with people who had spent years in solitary confinement, who had been in prison for more than a few decades, and who had recidivated more than two or three times," she said. "If I decide to pursue that avenue of law, I would do so having experience and knowledge beyond what can be read."
Along those lines, she was drawn to Michigan Law's Innocence Clinic and the opportunity to do substantive work while still in law school. She also felt a strong sense of community from the Law School generally and the Black Law Students Association specifically when she attended last spring's preview weekend for admitted students. Community is particularly important to Bellot. 
"Growing up, I always knew I wanted to help my community, although I did not know how," she said. In law school, she now knows how. "I can learn and hone my skills so I can further be an agent of social justice."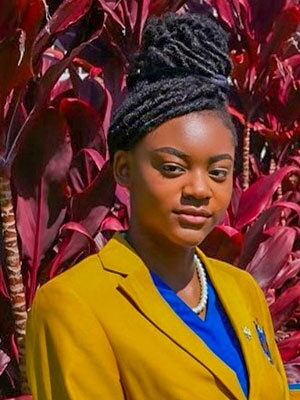 Undergraduate experience:
Criminal justice/Criminology major, Bethune-Cookman University
Hails from:
Texas
Hadley Delany
Hadley Delany started her career as an actress literally before she could walk, so it was an integral part of her early life. 
"A favorite role was in the Broadway play Impressionism—not just because I got to miss half a day of school for our weekly matinee, but also because I loved the excitement of putting on a performance every day that would be identical but also totally unique." Her career even intersected with the law when she had a small role in Law and Order: SVU at age 9. 
As she got older, though, she realized that acting wasn't the career for her even though she still loved doing it "on the side," but law school intrigued her. When it came time to choose a school, Michigan was a natural choice not only because of its excellence, but also its collegiality. In a way, her interest in the law stems from her work as an actress.
"I'm really drawn to work in intellectual property and entertainment law," she said. "Having been in front of the camera gives me a personal understanding of the issues with which I would work as a lawyer in those fields."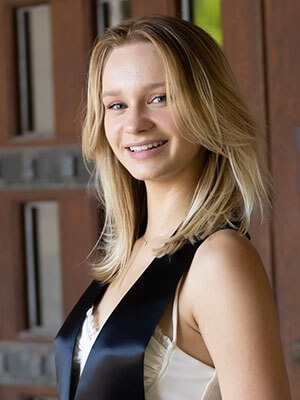 Undergraduate experience:
English major, Northwestern University
Hails from:
Connecticut
Nicola DePalma
Descending from a long line of entrepreneurs and having managed a restaurant, it was a natural career step for Nicola DePalma to open a food truck business a few years ago, which he termed a "childhood dream." So it was a surprise to his family when he decided to change career paths, first working for a commercial real estate firm and then applying to law school. 
"But I know how proud they are," said DePalma, a first-generation college student, "and that made the decision much easier." 
He said moving from the food business to Bedrock Detroit—where he advocated for retail tenants—made a great transition to law school because it was a more corporate setting. But his dedication to service remained.
"The truck reminded me that service was still a huge part of what I wanted to do professionally. I had always considered going to law school. Given how much hard work was needed to start and run my food truck, I decided to stop listening to the people who told me how hard law school would be and started listening to those who knew me, including myself."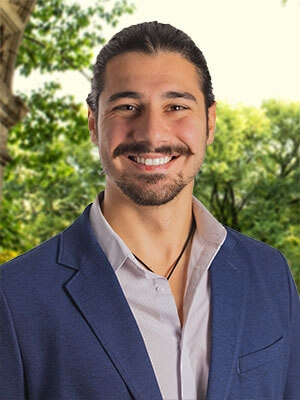 Undergraduate experience:
Business administration major, Wayne State University
Hails from:
Michigan
Jamie Fisher
As a legal assistant to a solo practitioner, Jamie Fisher got to test the legal waters and learn whether a career as an attorney is a good fit. Turns out, it is. 
While she helped complete applications for record expungement, performed legal research to support the defense of clients facing criminal charges, and aided in insurance negotiations for personal injury cases, her favorite part of the job was her interaction with clients. 
"I was able to provide a glimmer of hope to people in their darkest hours by listening to them and providing them with resources," she said. "I came to understand that the legal profession is one primarily of service." 
She also knew she wanted to work in a client-facing role and in a field that would allow her to think creatively about difficult questions and give her the tools to affect real change in her community. 
"I value the opportunity to engage in meaningful relationship building," she said, "which is exactly what the law demands of us."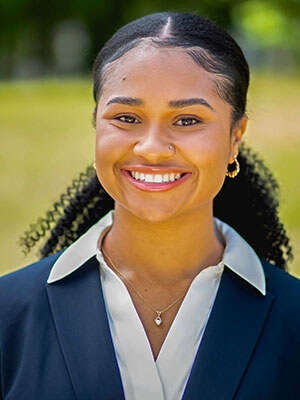 Undergraduate experience:
History major, Vanderbilt University
Hails from:
Georgia
Mendel Jacobson
Mendel Jacobson drove more than 3,000 miles to meet with hundreds of incarcerated people in 30 correctional facilities in his volunteer role as a traveling prison chaplain. 
"My goal was to offer them hope, which took various forms," he said. "With some, I'd help them recite a prayer, which they found meaningful. With others, studying Jewish texts was of prime interest. I also advised local prison chaplains about the religious practices and needs of the people they worked with."
A central theme in his life has been a commitment to service—as a prison chaplain, an educator (his job between college and law school), and, he said, a human being. He heard about service a lot while considering attending U-M, which he found unique to its culture.
"During orientation, the Michigan Law faculty and administration discussed at length how a commitment to service undergirds the legal profession," said Jacobson. "I intend to continue to help others during law school and, eventually, as a lawyer—whether I work in public service or at a firm."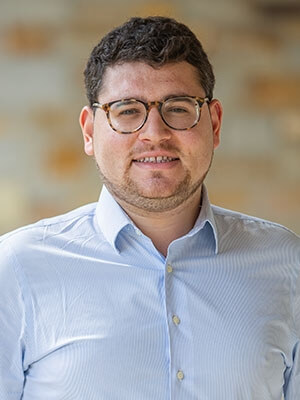 Undergraduate experience:
Judaic studies major, Central Yeshiva Tomchei Tmimim
Hails from:
New York
Alex Lim
While people associate the world of Wizards of the Coast with fantasy games like Magic: The Gathering, Alex Lim had a more down to earth association: as a fraud investigator for the investigations team within the Wizards of the Coast legal department.
"I was responsible for investigating and reviewing cases that ranged from code of conduct violations by players and Wizards Play Network members, a community of local game stores; IP infringement; and leaks of confidential information, namely upcoming products."
He chose to attend Michigan Law because of its reputation for nurturing a collegial and collaborative culture among its students. He said that alumni also seemed to have nothing but praise for their time on campus. 
"Being a fraud investigator, going to law school seemed like a natural progression in my career," Lim said. "I was inspired in large part by the extremely passionate and talented attorneys that I worked with in Wizards of the Coast's legal department."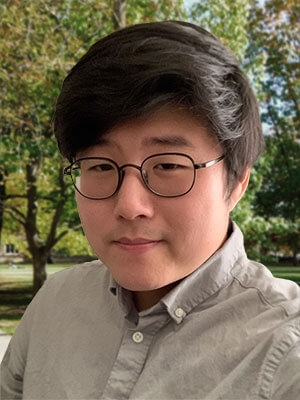 Undergraduate experience:
Philosophy major, University of Washington
Hails from:
Washington