Bad Karma: the hidden advantage of recycling
Earlier this week, one of our admitted students asked if we could re-send his admissions package because it had been sent to his home and his mom had… thrown it out. Frankly, this seemed like a hostile gesture, and it made me weep a little. What on earth was this mom doing?!, I thought. How careless! And how officious!
Yesterday evening, my husband said to our eldest child, who is applying to college this year: "What did XYZ College's letter say?" Baffled look from my daughter in response. "You got a letter from them yesterday—what did it say?" Continued bafflement. A quick scan of the now-empty mail area led to a dash to the recycle bin, where we found…. her first college acceptance letter. Who was the culprit? Me. Of course.
What can I say? I like things to be tidy. Lesson learned. Sorry, mom-of-admitted-student, for my uncharitable assessment. And thank you, Ann Arbor, for single-stream recycling, so that it was not necessary to dig through food scraps and cat litter to locate the discarded letter.
Good Karma: the wheels of justice grind slowly
One reflection of the extreme loyalty many Michigan Law alumni feel for their alma mater is the copious number of alumni who return to the mother ship for employment in some capacity. For example, as I am, both of the assistant directors in Admissions are graduates—although they hail from a far more recent year than I: 2005.
Still—seven years ago seems much less recent if you're thinking in terms of, say, wrongful imprisonment. On the other hand, seven years is a lot better than 25 years in that context. That's how long a man named Tom Cress was in prison, after being convicted in 1985 for a 1983 murder. The case proceeded through many layers of appeals, a process given added impetus after a serial killer named Michael Ronning confessed to the crime. Clinical faculty at the Law School were heavily involved in the case, and in 2010, Cress won a commutation of his sentence.
Turns out that assistant director Liz Seger '05 worked on Cress's habeas case when she was enrolled in the General Clinic as a student. Yesterday, Cress came to the Law School to speak with students in the Innocence Clinic, one of whom remembered seeing Liz's name in the file. Since it happened that U.S. Senator Carl Levin—who had supported Cress's commutation—was speaking at the same time to a different group of students, an impromptu gathering occurred:
Back row: Associate Dean Bridget McCormack; Liz Seger '05; U.S. Senator Carl Levin; Professor David Moran; front row: Tom Cress; Imran Syed '11
Not every habeas case one works on results in a photo op with a U.S. Senator down the road, but it's nice when that works out.
Karma 3: pay-off TBD
Surely some good karma will be coming the way of our 102 current students who took time out of their busy (well—I'm not talking about the 3Ls) schedules on Tuesday and Wednesday nights to reach out by email and phone to more than 800 admitted students. I say we let them all go on vacation for the next week.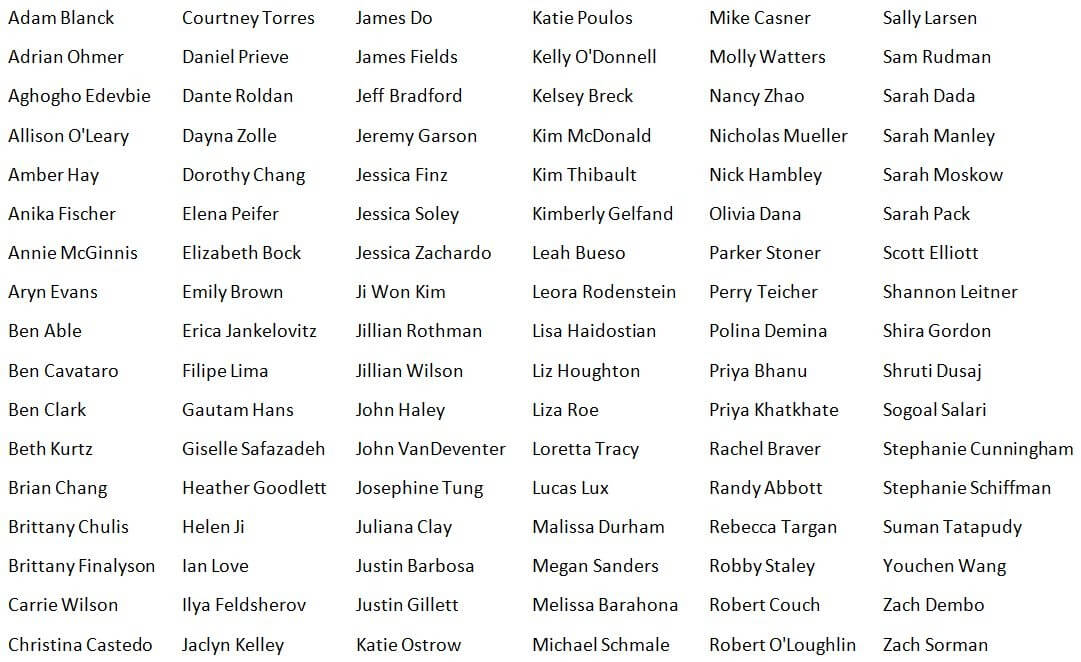 -Dean Z. Senior Assistant Dean for Admissions, Financial Aid, and Career Planning